Bespoke Handcrafted Pieces

Recycled and Sustainable Timbers

Low VOC Finishes Available
Thanks to our unmatched knowledge, passion, and attention to detail the skilled and accurate team of craftspeople at Natural Timber Décor can custom create and design unique and beautiful pieces of furniture from a wide selection of beautiful cuts of timber.
For over 20 years we have expertly used renowned Australian hardwood species of timber when designing and fabricating furniture including chairs, tables, stools, bedroom furniture, dressing tables, and entertainment units amongst others. A highly-used and reliable species of timber Natural Timber Décor expertly utilises Victorian Ash when creating long-lasting and durable furniture tailored to the needs and requirements of our customers. When treated and polished Victorian Ash has a distinctive straight grain and a varied range of colours from pale pink through to a tan-brown.
To find out how you can benefit from owning a beautiful and personalised piece of our timber furniture feel free to contact us today.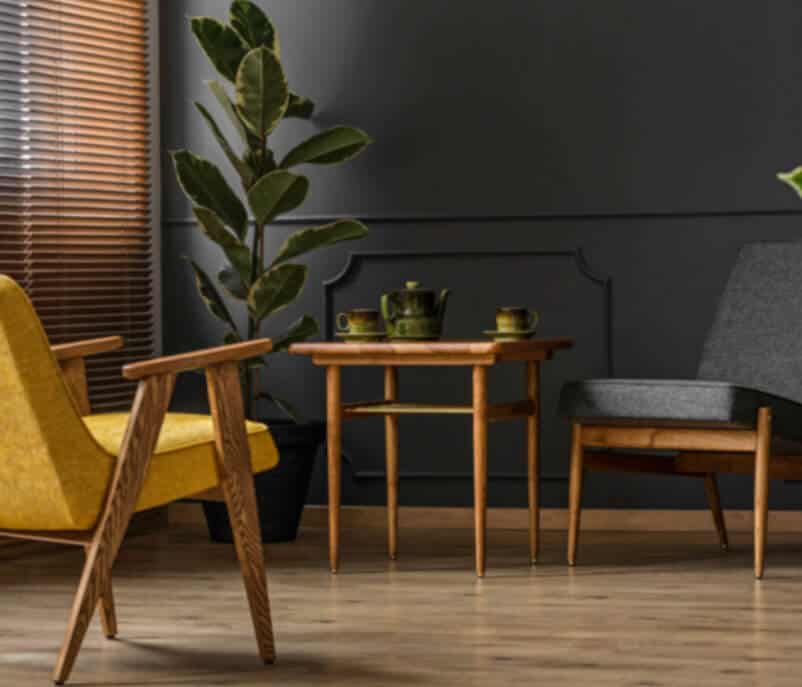 Wormy Chestnut
Tasmanian Oak
American black walnut
Blackwood
Blackbutt


Melbourne's furniture lovers can visit Natural Timber Décor.
I would highly recommend their products and service.
Customer Reviews
We would like to thank Rita,

Brad and the team at Natural Timber Decor for our beautiful bathroom vanity. We had a vanity disaster with another person who had promised to make a custom vanity for us. The workmanship was such that we could not install it for various structural/code reasons. Rita was amazing, she visited our home to inspect the vanity and gave us her honest opinion. At no time did she push her business on us, she was upset that we had been supplied a terrible product. As our bathroom was ready to go, we visited NTD the next day and spoke to her and placed our order. The vanity they made is stunning, it's solid and exceptionally well made. Our son in law is a carpenter and was blown away with the quality of the build, as we are too. The customer service from Rita, backed up by the skills of Brad and the workshop guys is a winning combination. The friendliness of everyone we have met from NTD reflects their desire to assist, give professional service and provide fantastic products all at a great price was old fashioned customer service. From us, thank you so much for your passion as professional furniture makers and for your support in resolving our issue and making a quality piece. We are indebted to this amazing team and in awe of the work they do and the service they provide. A vanity disaster was turned into a vanity victory thanks to this talented and passionate team. Thanks NTD. Kind Regards,

Kayleen and Ian O'Neil

Rita is very professional in what she is doing.

She gives good advice same as their quality. Very excellent service.

Quan M

Natural Timber Decor made a custom Hall Table to the specifications

we provided and we are so impressed with the final product. The quality is amazing and it looks beautiful. It is so nice to buy Australian made furniture from a family owned business. I would highly recommend their products and service."

Jenny D

Thank you so much for making our beautiful furniture!

The service from this company is amazing. From start to finish they were fantastic. This family run business truly looked after us from start to finish. The furniture was even ready before the due date. They delivered the furniture personally, a rare thing these days! If you are after good quality, locally made furniture you should visit the showroom."

Linda M

I have had the pleasure over the years to purchase many items from National Timber Decor

The high quality makes any item the high lite of your home. Being a family run business Brad and Rita offer amazing friendly service with no request to big or small. If you are looking for quality solid timber furniture at a great price I would make National Timber Decor my first point of call, Thank you again Brad and Rita

Darren (South Morang)

Called in on the off chance that this manufacturer may have some suitable designs for our dining area.

Absolutely amazed at the friendliest reception by Rita in the showroom. Great designs and cost. Then and there we ordered a dining table and 8 chairs. They look sensational in our dining area winning compliments from everyone. Half the cost of bespoke wood furniture in trendy Richmond and Fitzroy. All of the furniture is made on the premises. Rita even made a home visit to ensure that our order suited the house.

Erik K

Brad and Rita's service is second to none

Quan M

"Top notch high quality!"

Lincoln


169 Para Road (Corner Para Rd & George Crt) Greensborough, Victoria 3088.

Avoid placing your furniture in direct sunlight.

Search for answers to common questions